"HARD WORK THAT PAYS - Time to Get Empowered"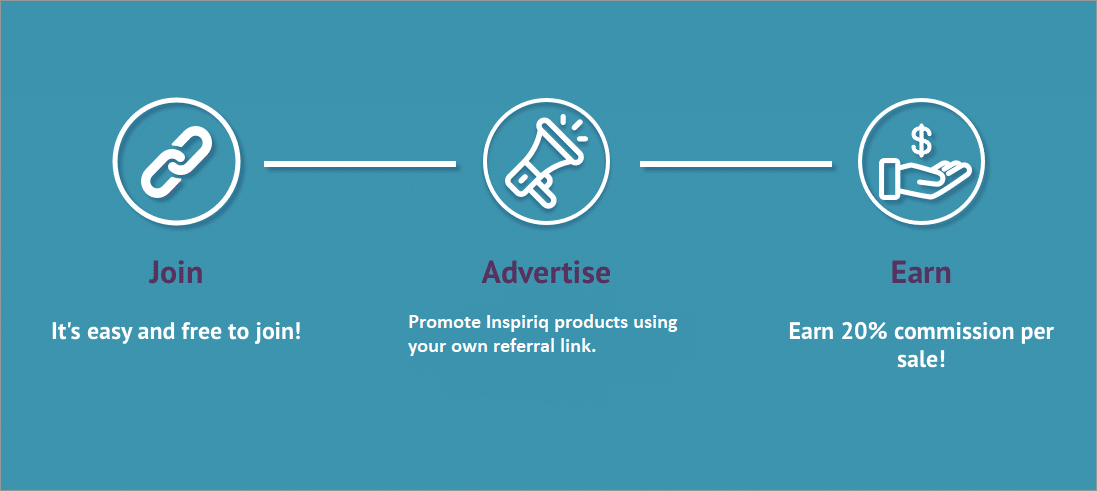 Why to choose Inspiriq affiliate program?
Help Shape the Future of Art Prints
As a Inspiriq affiliate, you will begin a career that is both financially and professionally rewarding. Use your voice to inspire young artist with the Inspiriq Affiliate Program especially if your audience is more of a creative mind and loves more art prints and wants to get involved with the feeling of the artist's art or having a mind full of colors then, we encourage you to apply for the Inspiriq Affiliate Program.
Inspiriq is committed to the success of our affiliates. Our affiliate program offers high industry-level commissions, support, and resources, and is free to join with no monthly charges and no minimum sales requirements.
Commissions
Earn an average of 20% Commission for each user who purchases any art work from our store with your unique referral link. To maximize your earnings, each referral will be nurtured and payment will be sent to you within 48 hours.
Support
Get priority Inspiriq Partner support at any time via email. You'll get a dedicated Affiliate Manager,access to partner education, and exclusive discounts on tools that can help you grow your business and you can have your response within 24 hours from the Inspiriq team.
Join us
Our team will carefully review your application. If approved, you'll receive access to education, support, tracking, reporting, payments, and your unique affiliate link to track each and every referral and to avail flat 20% from purchases made by your referral link.